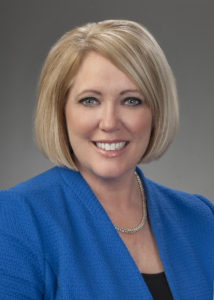 Foundation Executive Director to Co-Chair WELD Cleveland Chapter
COLUMBUS, OH – Ohio Chamber of Commerce Research Foundation Executive Director Katie Koglman will co-chair the Cleveland Chapter of Women for Economic and Leadership Development (WELD). Koglman has been the executive director for the Ohio Chamber Research Foundation since its founding in January 2017 and prior to that was a director of external affairs for the O
hio Chamber of Commerce. Koglman will co-chair the Cleveland WELD chapter with Barb Smith, Senior Vice President, Director of Key4Women, Key Bank.
The chapter co-chairs are responsible for leading the steering committee and communicating with national WELD leadership.  They represent the chapter in the national setting and in their community.
"WELD's mission is to develop and advance women's leadership to strengthen the economic prosperity of the communities it serves which ties right into the missions of the Ohio Chamber of Commerce and our Research Foundation," said Brian Hicks, Board President of the Ohio Chamber Research Foundation. "This position will allow Katie to utilize her talents while bringing the Research Foundation's message to more people."
The Ohio Chamber of Commerce Research Foundation issues a quarterly Prosperity Pulse which is an index measurement of the economic health of Ohio companies according to their leaders. They are also working on a collaborative research project which will offer recommendations to policy-makers on making Ohio a leader within the innovation economy.